Wet at Marquette: Picnic ends with water attacks
John Badman April 30, 2022 Click here to view more photos featured in the Telegraph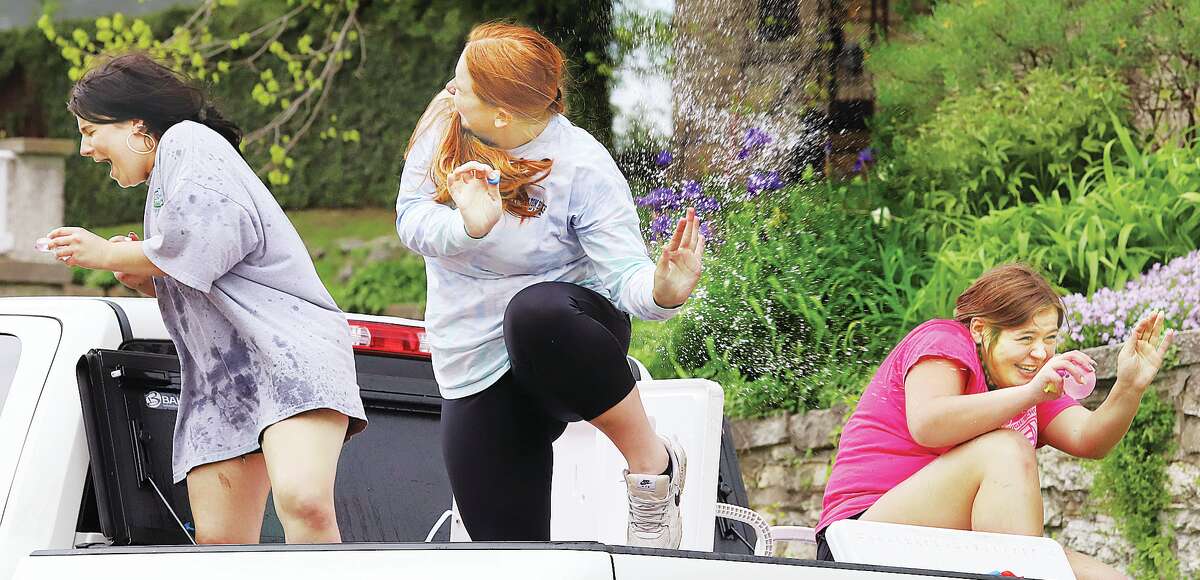 When the dozens of coolers full of balloons were empty, the water from broken balloons found inside them did not go to waste. Students chased each other to dump the coolers.
Kickball Game in Garfield Park
A few Indoor Competitions...
"Manning the Grill"
Indoor Picnic....no ants!
Ahhh, a day to remember!