Copeland leads Alton Marquette to third-place finish at state
STLhighschoolsports.com,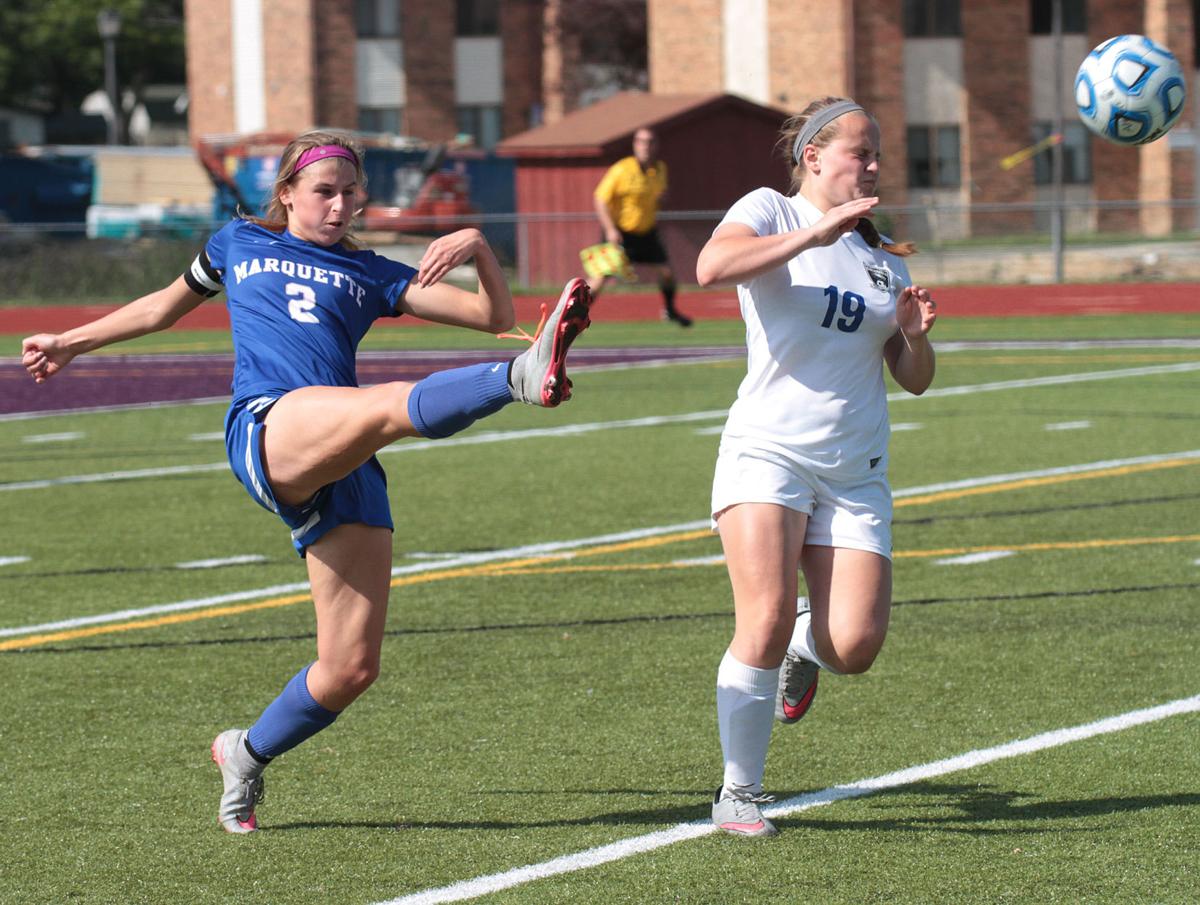 Annabelle Copeland's hat trick led Alton Marquette to a 4-2 win against Williamsville in Saturday's Class 1A third-place game at North Central College in Naperville.
Copeland finished the season with a team-high 14 goals. Fellow junior Claire Dalton added one goal and one assist for the Explorers (15-10-3), No. 9 in the STLhighschoolsports.com rankings for small schools, and senior Adrianna Schindler also had an assist.
Sophomore goalkeeper Lauren Fischer made three saves for Alton Marquette, which placed third in the state for the second time in four seasons.